Looking for a Basingstoke Kitchen Showroom?
Are you looking for a kitchen showroom near Basingstoke? Searching for a personalised and tailored service for your new kitchen? Look no further than Kubo Kitchens! Located in the heart of Alton, we might not be your nearest kitchen showroom, but as a specialist kitchen designer near Basingstoke with a unique design experience, we know we are worth a visit!
Our kitchen design service boasts a range of exceptional features that set us apart from regular showrooms. With a unique and personalised service that caters to your individual needs, our expert designers are dedicated to ensuring that every aspect of your new kitchen is fully tailored to accommodate your household. Transforming homes across Hampshire with bespoke kitchens, we're proud to serve Basingstoke, Petersfield, Liphook, Winchester, Haslemere, and more!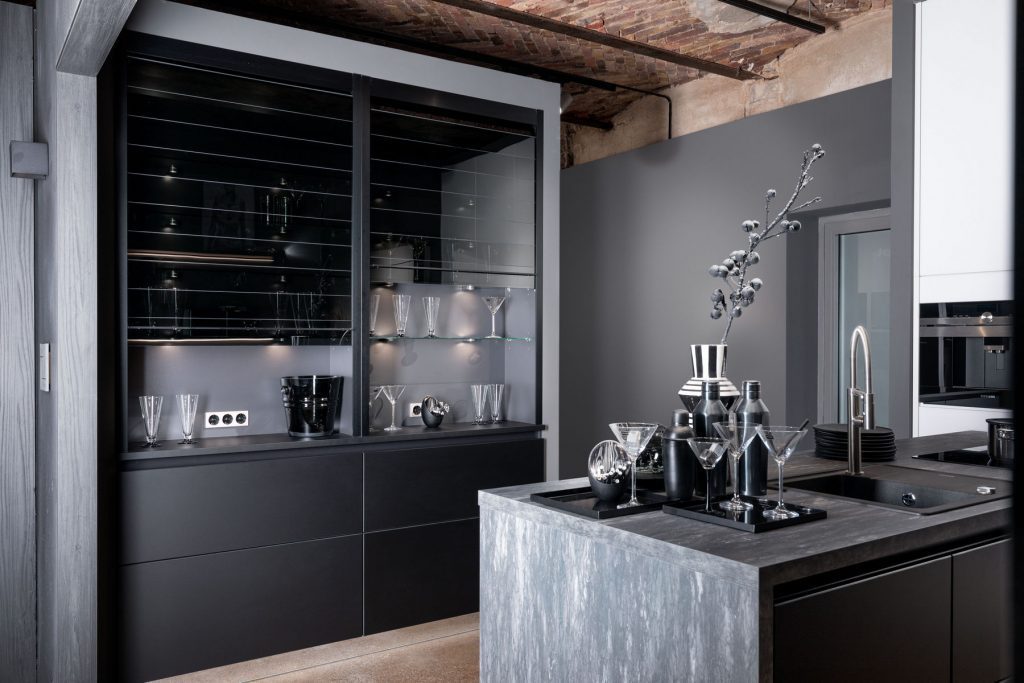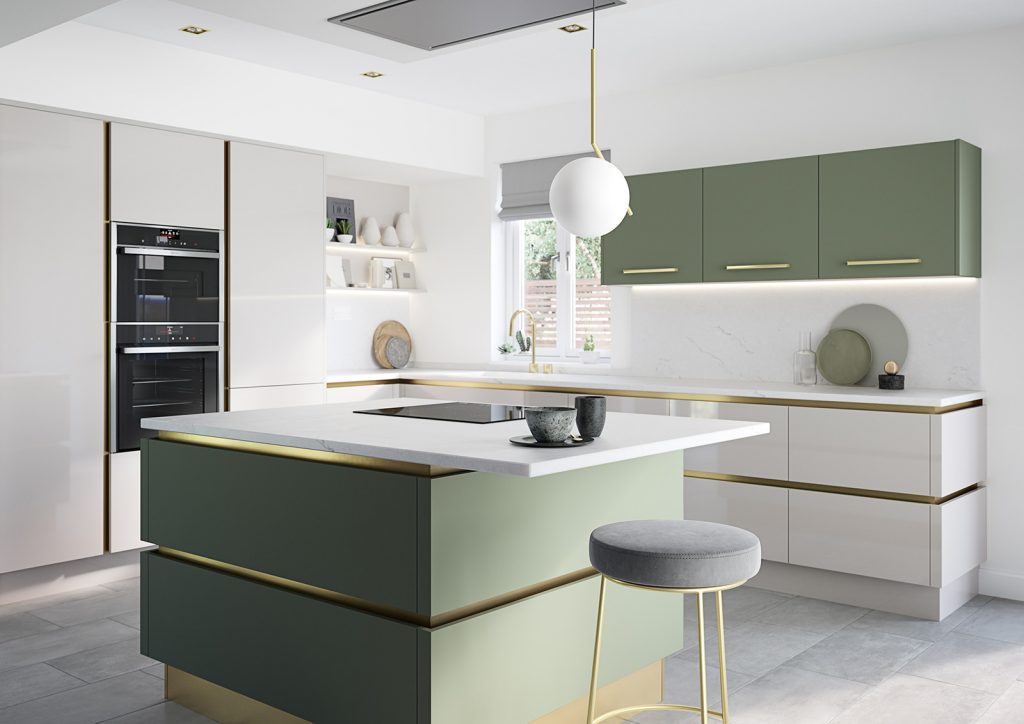 Pushing the Boundaries of Kitchen Design in Basingstoke
As a specialist kitchen designer near Basingstoke, we offer a range of German and British kitchen brands that are available in a wide range of styles. Whether you want a modern or more traditional look, we can create something to suit any style. As part of our kitchen design consultation, we invite you to visit our state-of-the-art Kitchen Design Centre, which houses over 70 stunning displays. These displays showcase a wide range of styles, including gloss, matt, handleless, shaker, wood, and in-frame panelled doors. Each display is carefully curated to inspire and help you envision how different styles can transform your own kitchen space. With the chance to fully explore the world of kitchens, surely that's worth considering a kitchen designer near Basingstoke?
Unrivaled German Kitchens in Basingstoke
Our German kitchens are crafted by Bauformat, renowned for their sleek, innovative and reliable designs. Made-to-order, every single detail of a Bauformat kitchen is crafted with precision engineering to ensure high-quality. If you're looking for a German kitchen showroom in Basingstoke, we encourage you to download a brochure and explore our stunning Bauformat range!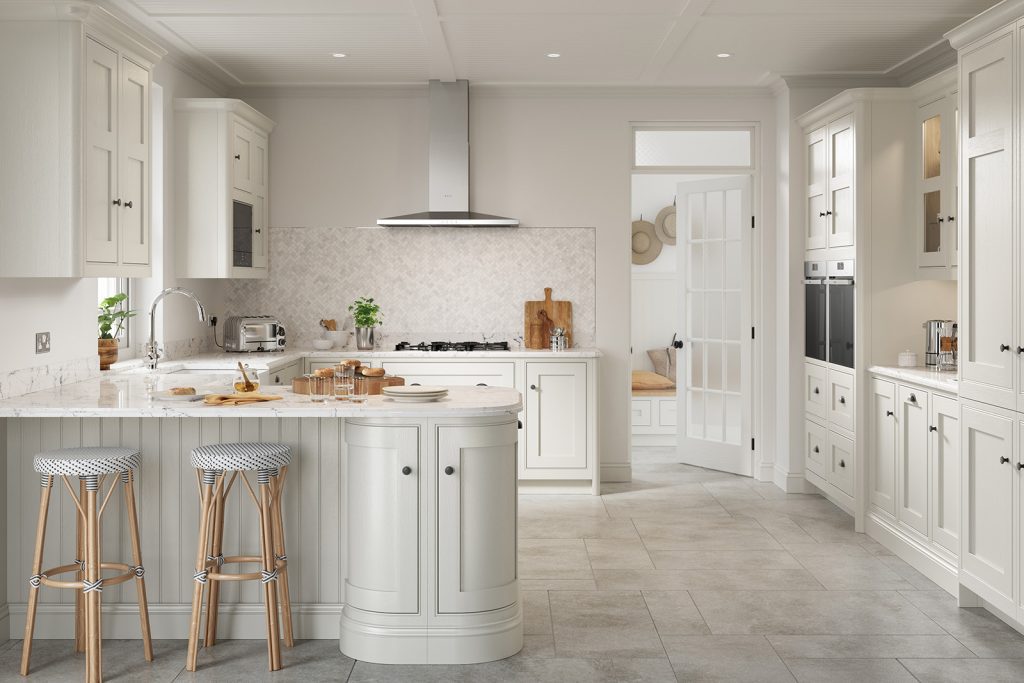 Bespoke British Kitchens Basingstoke
With a keen eye for design, we expect only the highest levels of quality and attention to detail. This is why we have chosen to partner with leading British kitchen manufacturers 1909 and Second Nature. Our bespoke British kitchens are available in a wide range of styles from a modern Shaker to a traditional in-frame. Boasting British craftsmanship and endless choices through our paint-to-order colours, our kitchens are perfect for any home in Basingstoke.
Kitchen Appliances To Suit Your Lifestyle
To compliment your kitchen furniture, and as the workhorses of your kitchen, only the best kitchen appliances will do. We will help you in choosing kitchen appliances that perfectly meet your requirements in terms of look, functionality and budget too. You can choose from a host of high-quality appliance brands including well-known brands such as Novy, a name synonymous with innovation and creativity within the kitchen. You can see many impressive appliances on display in our luxury kitchen design centre, where we will be happy to demonstrate their different features and functionality.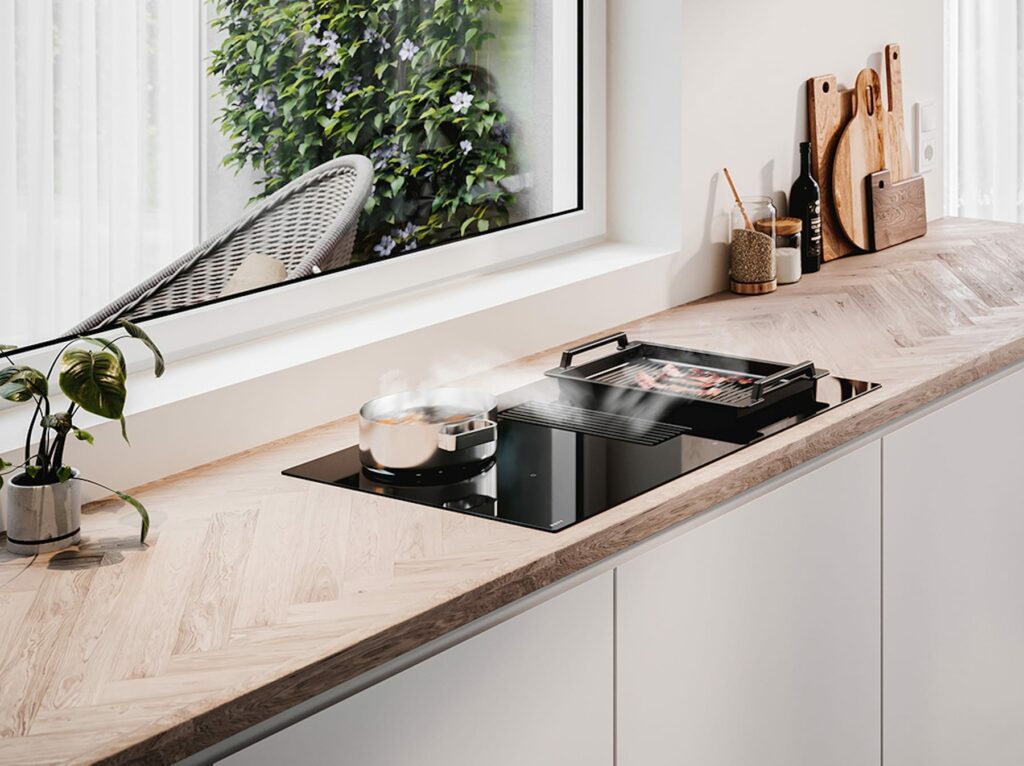 Hampshire Kitchen Design
At Kubo Kitchens, we offer a unique design experience centred around your satisfaction. Our unconventional approach promotes a personalised service, such as a complimentary home visit and access to our fully kitted-out design centre. We prioritise your convenience so we offer a service that's flexible, allowing you to choose the design consultation that suits you best. So, why wait? Book your preferred appointment today and let's start the journey for your dream kitchen!
Opening Hours
Our Design Centre is appointment only, please book an appointment or call us to discuss.
Design Consultation Booking