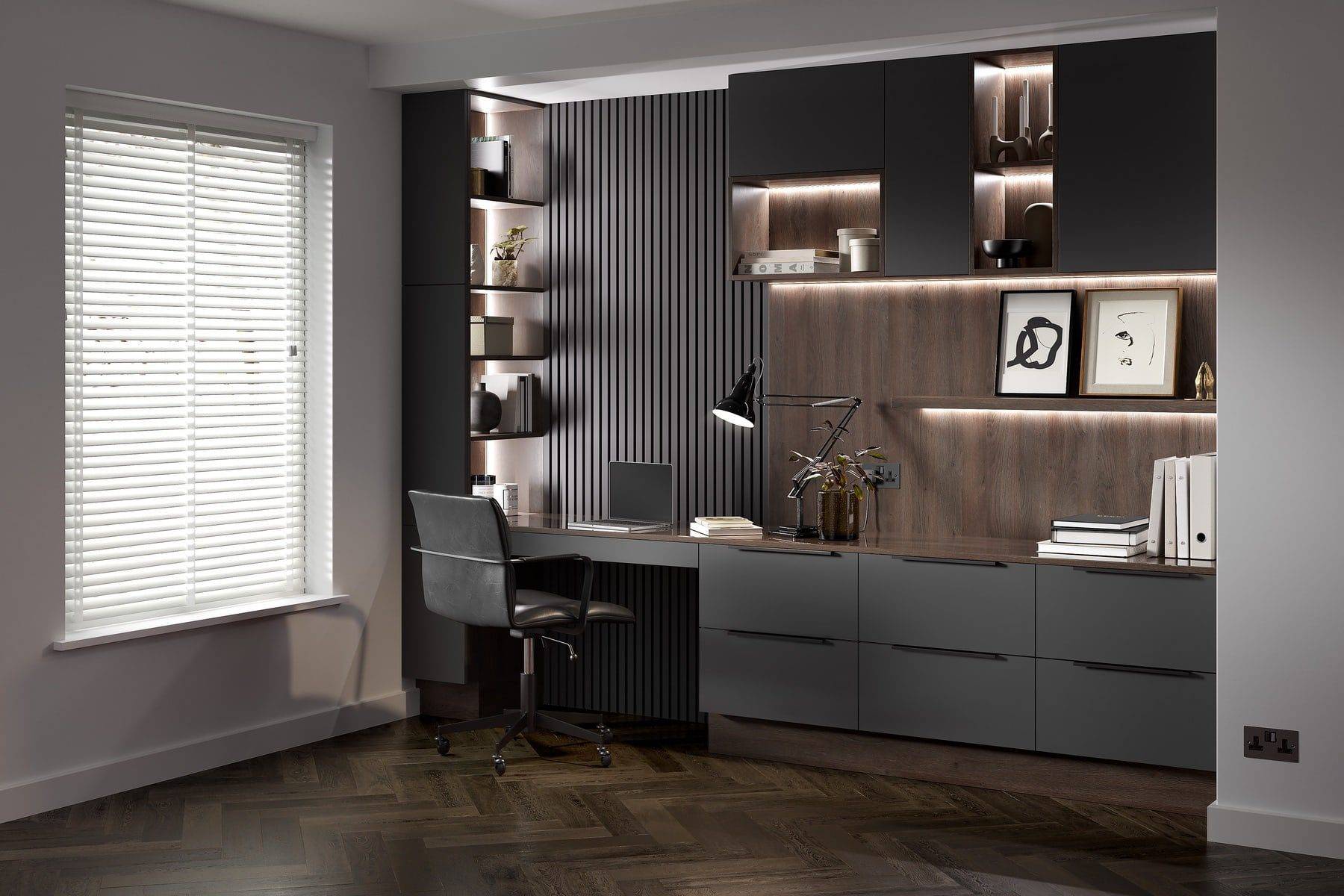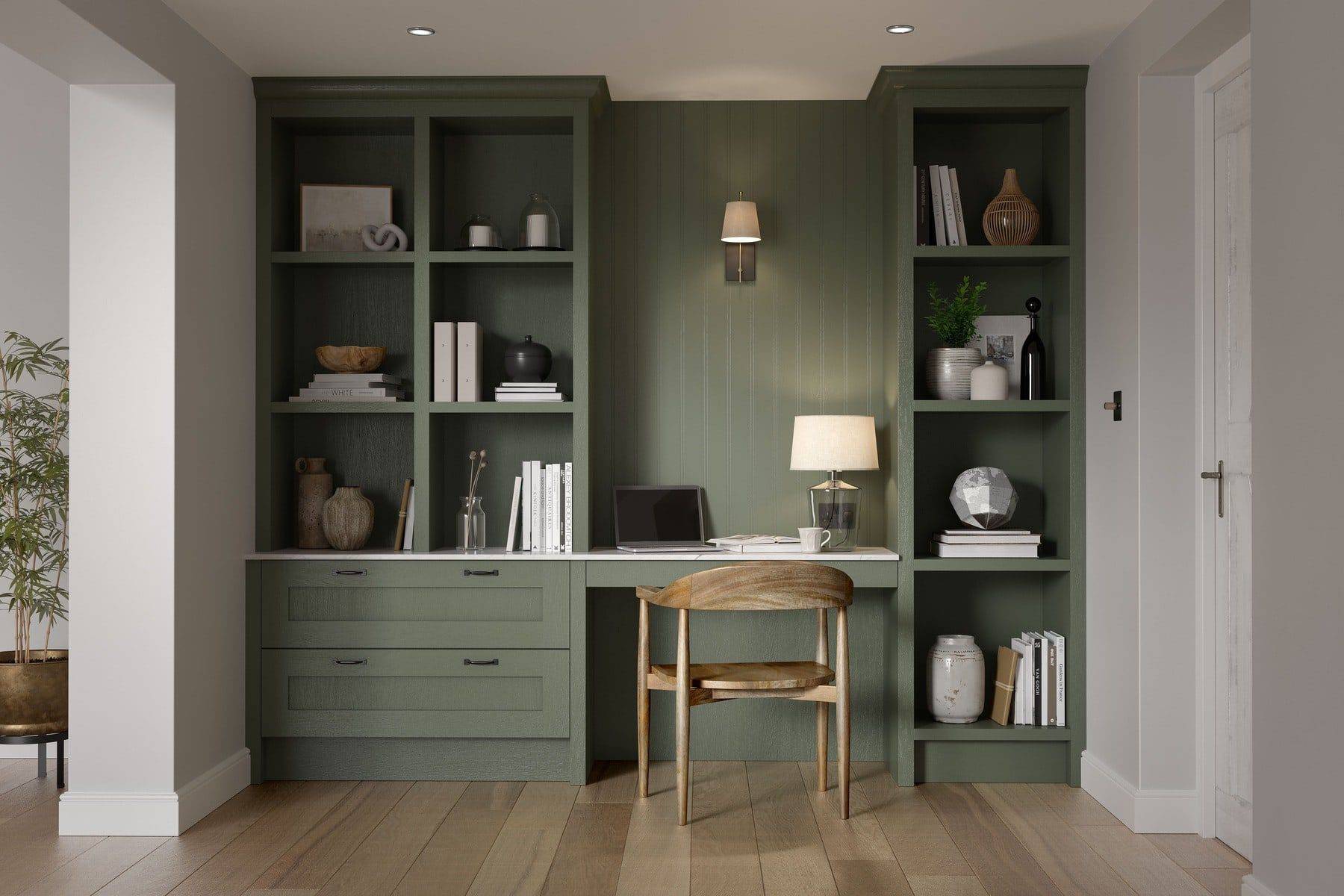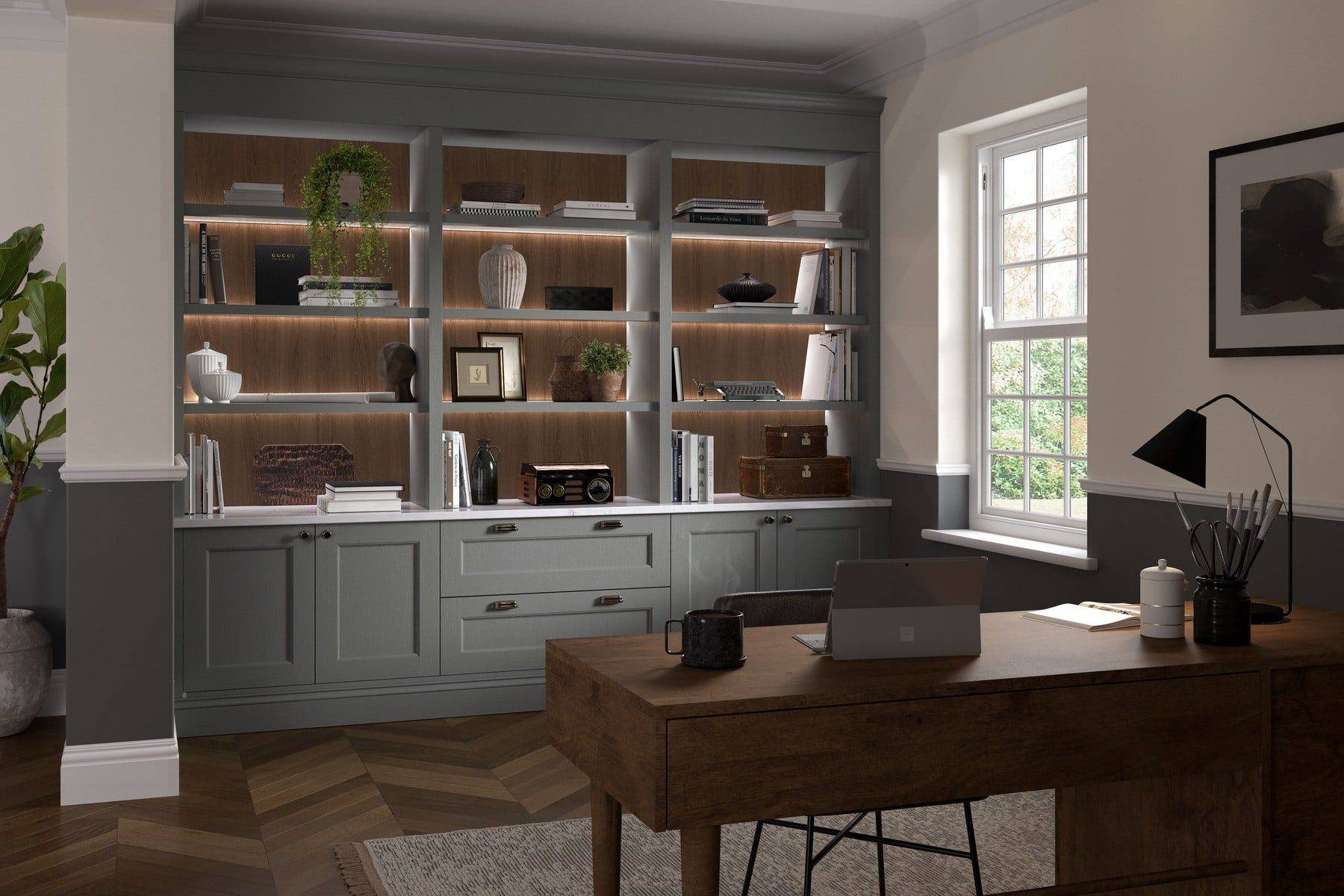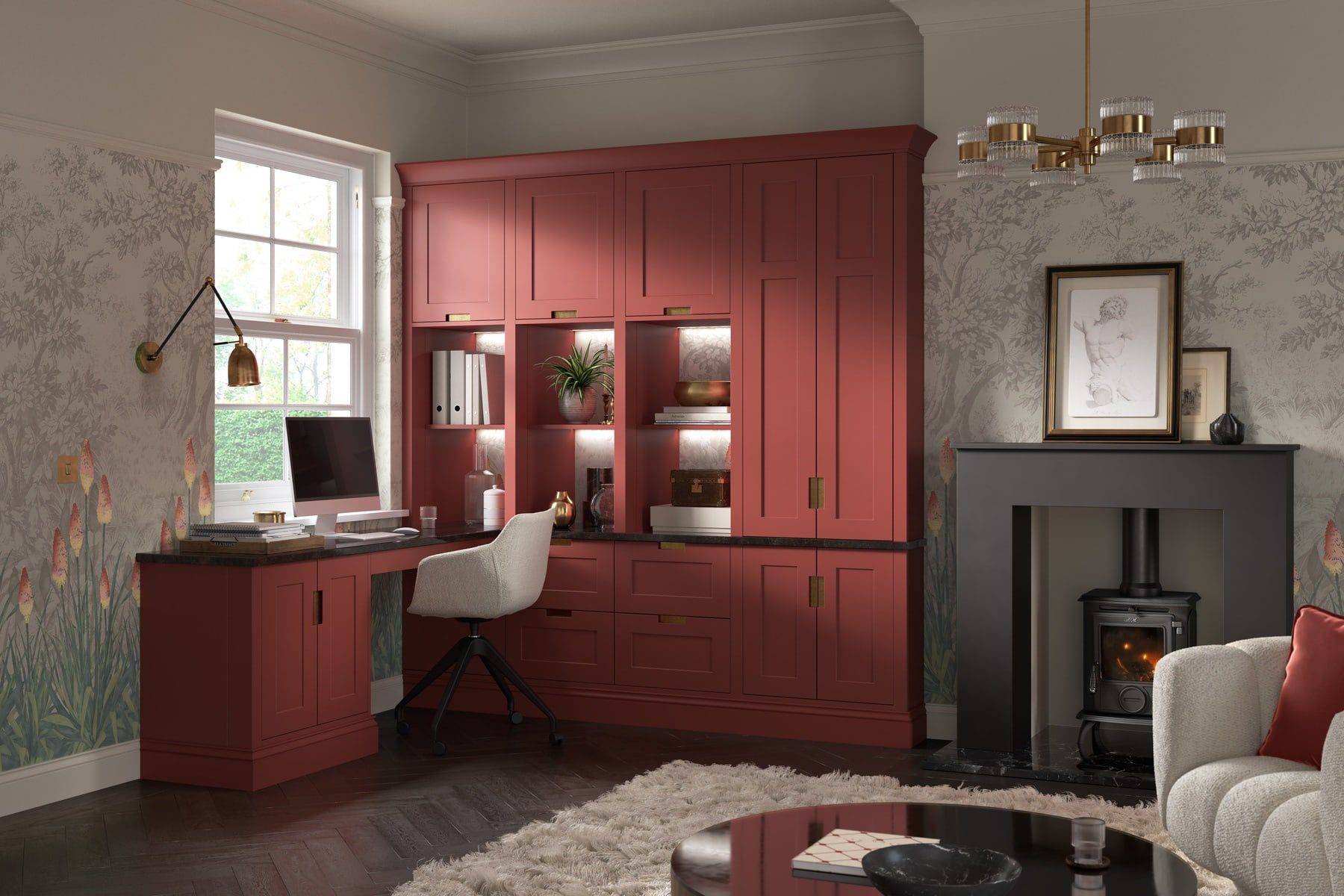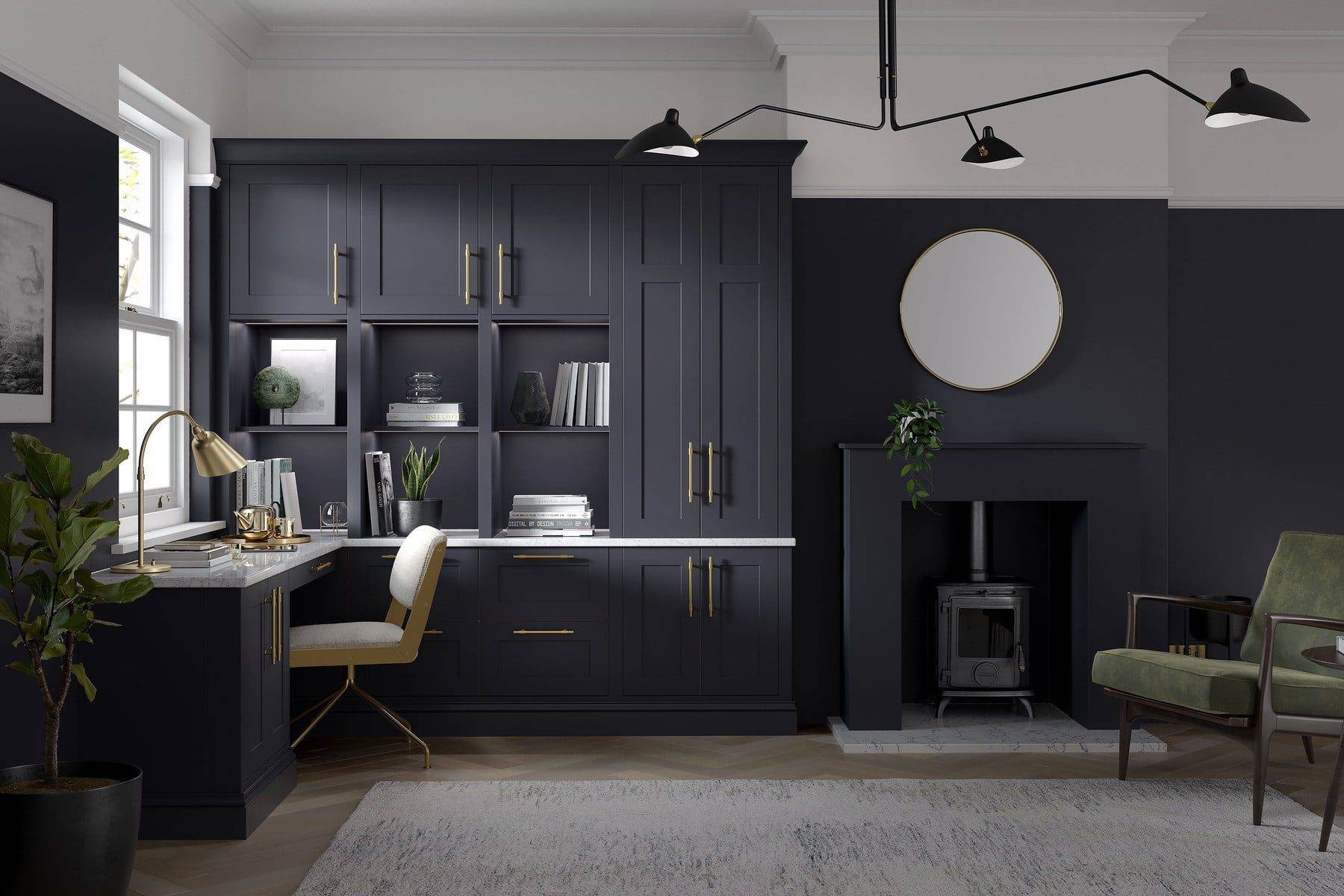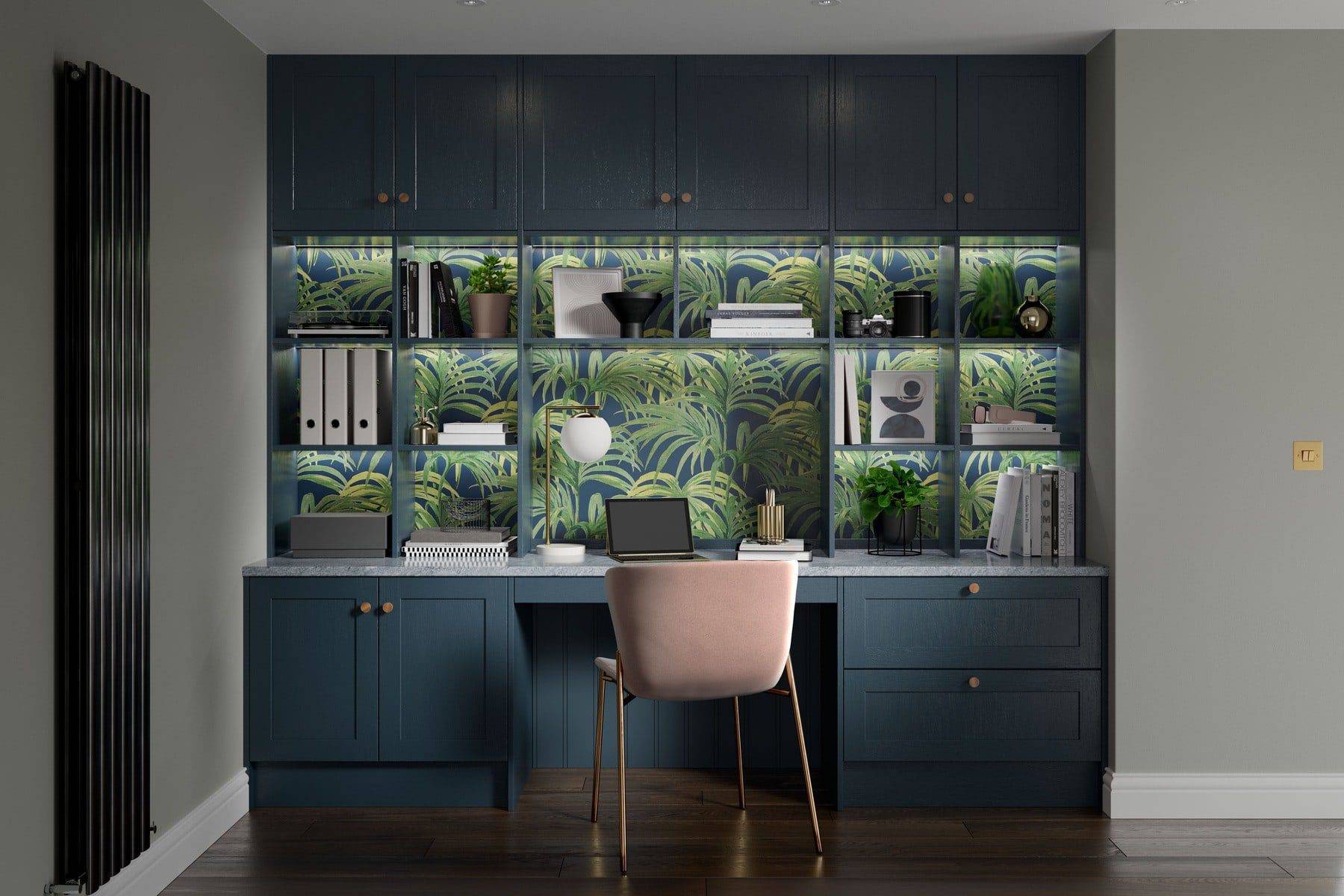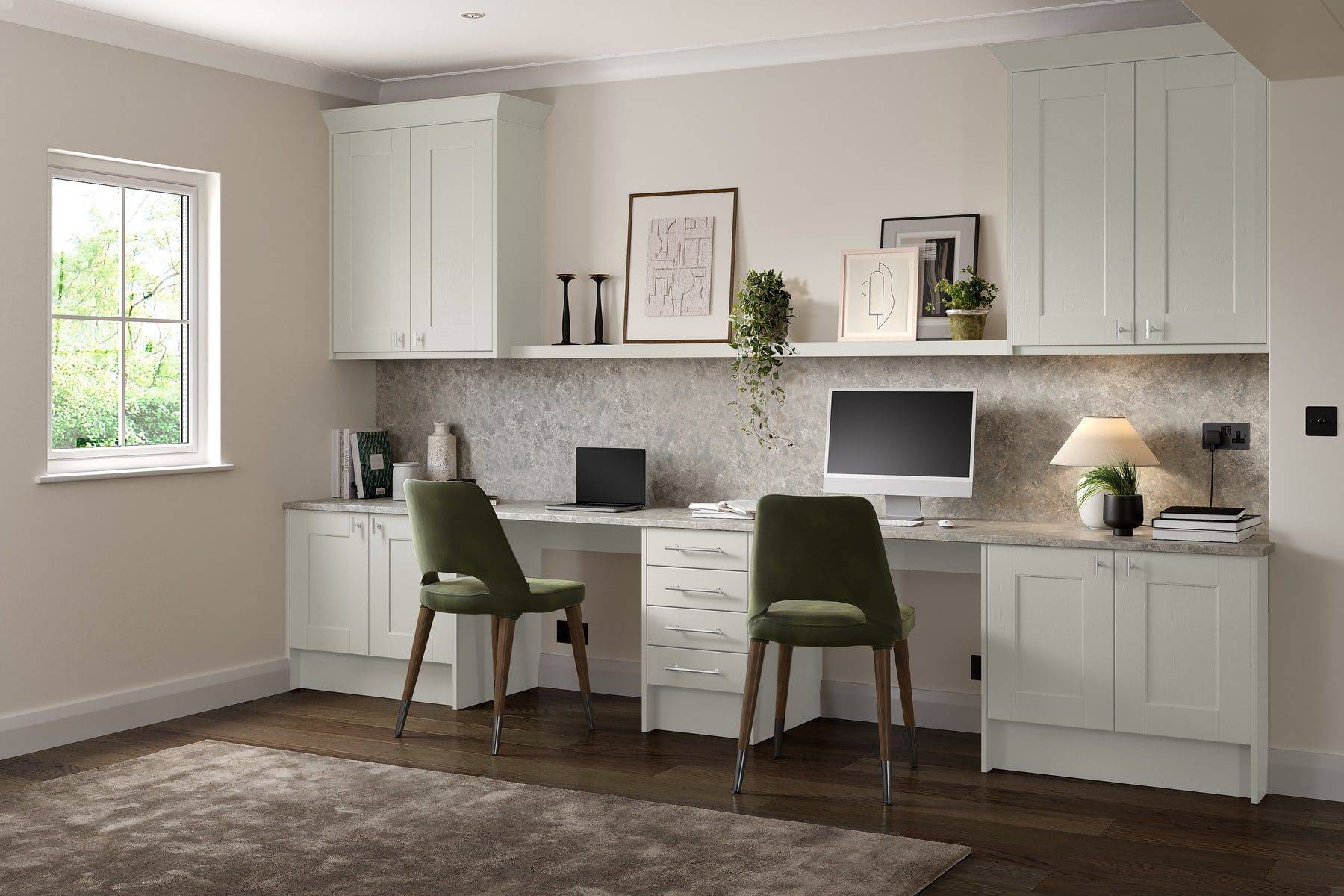 Porter Matt Graphite And Unity Sepia Gladstone Oak.
Mornington Shaker Regiment 2021.
Mornington Shaker Dust Grey.
Crathorne Hartforth Blue.
Belsay Dove Grey 2022 (01)
Home Office Design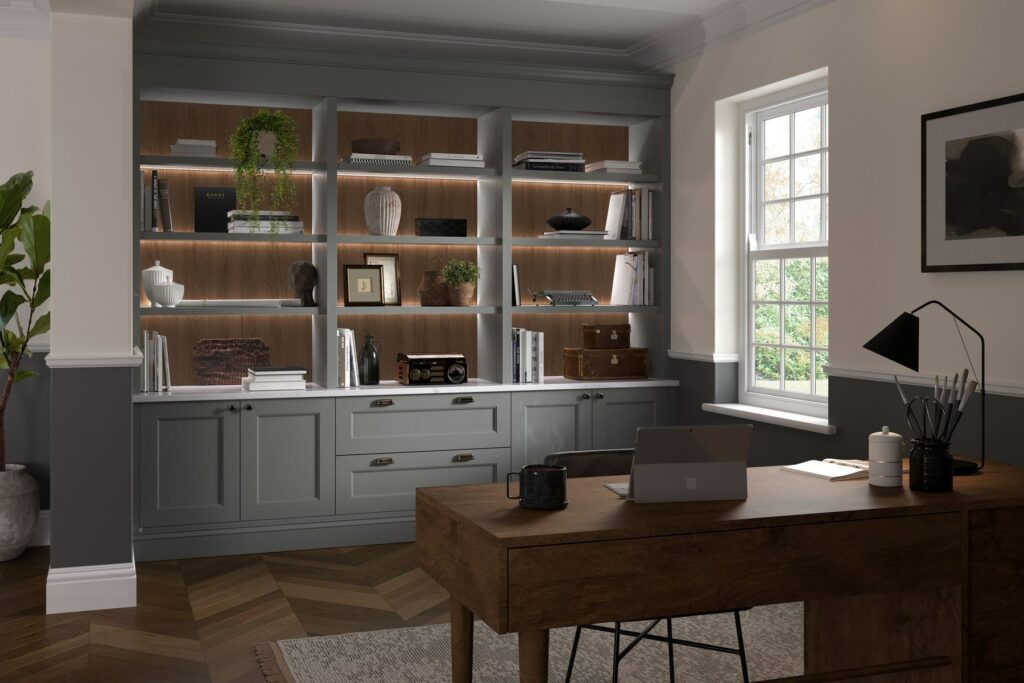 Bespoke Home Office Furniture
Kubo Kitchens home office furniture range is made from high quality materials and is fully bespoke to meet your individual needs. Using an abundance of light, colour, texture and space designed and manufactured entirely with you in mind, our stunning home offices offer the perfect working from home solution.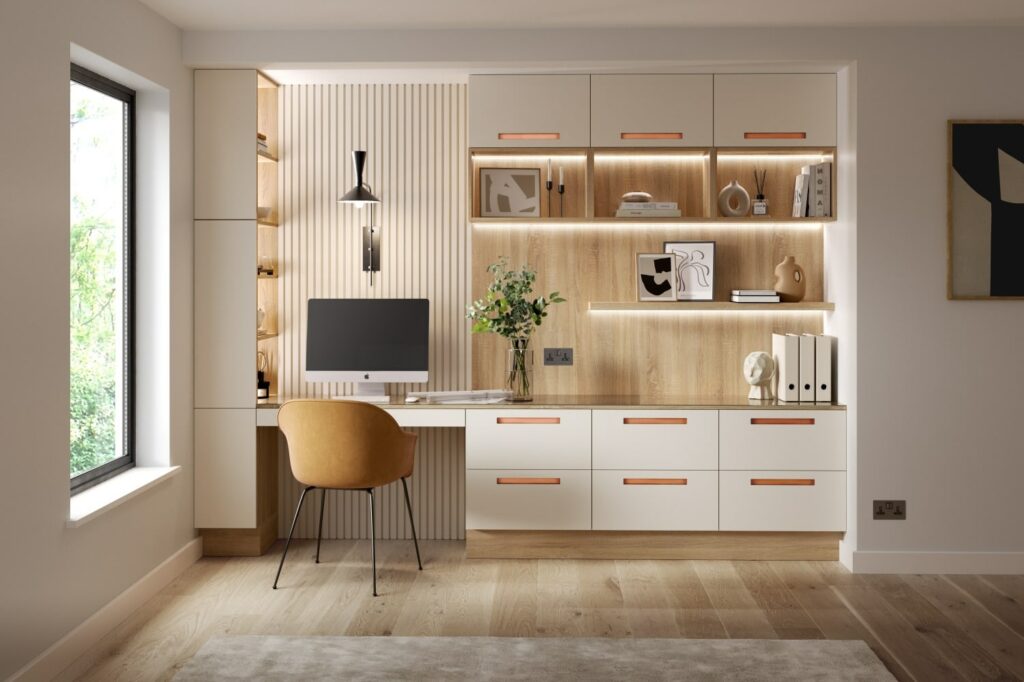 Tailored Home Office Designs
At Kubo Kitchens I (Russell Parratt, Kubo Kitchens Owner and Designer) will manage your home office project with the upmost care and attention to detail from start to finish. I can help boost your work productivity by ensuring ample desk space, storage, socket provision, soundproofing, and other necessary services. I can complete your project quickly and efficiently, meeting your deadlines and within your budget. No matter what your space limitations, I can make your home office an ideal working environment – I will even make it so you won't want to work anywhere else!
For more information on our home office furniture design please contact Kubo Kitchens today.